Gene McArtor Defines 'Missouri Made'
The Hall of Fame coach helped steer Missouri (and collegiate baseball) through a period of rapid growth and change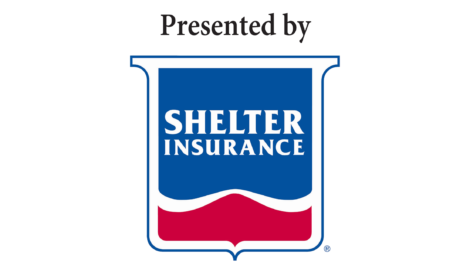 Gene McArtor has a dark secret about the sport he has carried with him since childhood.
"I have to admit: I grew up a Philadelphia Phillies fan." Let that set in. The Webster Groves, Missouri, native who left an indelible mark on Mizzou baseball as a player, coach and administrator, did not bleed Cardinal red. "I got caught up with the Whiz Kids when I was growing up in the 1950s. Those were the prime days of players — Robin Roberts, Richie Ashburn and Johnny Callison."
If it's any solace, the Cardinals were always a close second, but something that was never doubted: Gene McArtor is by definition 'Missouri Made'. Baseball fans in St. Louis and across the state undoubtedly forgave McArtor for his youthful indiscretions when he helped lead the Tigers to two College World Series under legendary Coach John "Hi" Simmons, and they continued their adoration when he posted 733 career victories as the head baseball coach at Mizzou. The Missouri-made man continues to call Columbia home.
Field of Dreams
When a St. Louis kid in the 1950s said he played ball, it could mean just one sport. Baseball was king,  McArtor was a first baseman, and the area was not short on top-notch competition. One such fierce competitor was Cardinals legend and broadcaster Mike Shannon.
"American Legion baseball programs, both in North and South County, were very strong at that time; We were always competitive," McArtor says. Yogi Berra played for Post 245 in St. Louis. Albert Pujols wore a St. Louis Post 340 Legion uniform. And McArtor's post team advanced to the national American Legion tournament.
From his Legion roots, Division I college baseball became a draw, but despite being so closely associated with Missouri, McArtor began his college career at the University of Cincinnati because of an appreciation for its co-op engineering program.
"I looked at those rows and rows of desks and realized being indoors all the time was a long way from my first love."
That love: baseball.

McArtor transferred to Missouri where, despite having a year of college under his belt, he played freshman baseball under an assistant coach who had a pretty good name for himself on a different roster: Coach Norm Stewart. The following season, McArtor began playing for Hi Simmons, the coach who would become his mentor (some may say tormentor) and friend for decades.
"I still say I have never been chewed out or cussed out by anyone as much as him over the years," he says, laughing. "But that was part of the expectation. We were part of a program that was capable of winning the Big Eight Championship and, in any particular year, of going to the College World Series to compete for a national championship."
The teams on which McArtor played won the conference title from 1962 through 1964 and played in the College World Series twice. Major League Baseball had no draft at the time, and although McArtor had a few opportunities to play in the minor leagues, his future, as he always understood, was in teaching and coaching. His big break would come from his alma mater.
"When I first got out of school, I taught and coached in the St. Louis area for seven years before coming back to Missouri. Dan Devine was part of the process. I really wanted to come back and get my Ph.D., but I didn't have coaching out of my system. So I talked with Coach Devine, and he said, "Come on, we'll make you a graduate assistant and find something for you to do."
Taking the Reins
That something turned out to be an assistant baseball coaching position in 1969. Five years later, in 1974, Simmons retired during a time of significant change in college baseball, including the introduction of aluminum bats, the designated hitter and … polyester uniforms.
"Of course, Coach Simmons told me on numerous occasions that neither the aluminum bat nor those kinds of uniforms had any place in baseball," he says. Those changes also meant McArtor would replace his mentor as the leader of the team, a double-edged sword as he recalls.
"At one point, we'd just had a terrible double-header against Oklahoma and been spanked twice. He called up and said, 'Mac, tough one today. I'd like to relate a little problem to you'. Boy, was I all ears. I was going to get some advice from the master to get me out of my doldrums. And he said, 'You ain't got any pitching.' I said, 'I know that, Coach. I need somebody to tell me what to do about it'. "
McArtor figured it out soon enough and compiled a career record of 733-430-3, which topped Simmons' mark for career victories. He sent a number of players to the Major Leagues, including Phil Bradley, Dave Otto and Dave Silvestri. McArtor won league championships in 1976 and 1980, led six teams to the NCAA tournament, coached 13 All-Americans and 41 All-Big Eight players.
"Coach McArtor was one of the deciding factors for me coming to the university because he allowed me to play baseball," says Phil Bradley. The two-sport player was one of best to play for McArtor, starting for the Tigers from 1979-81. "I was a football guy when I got there, not part of the baseball program. During my first spring, he told me I was good enough to play but that it wouldn't be fair to the other guys, because I had been with the team only for two months." Much to the benefit of McArtor, the program, and Bradley's future Major League Baseball career, he made it on the field the following season.
While they racked up wins, Oklahoma became the who's who — Missouri's biggest foe. They were conference champions and often winning with players who came from Missouri. "We knew that for us to be competitive in the league, Oklahoma was the team we would have to catch up with. They were always the target," McArtor says. "I don't want to dismiss the visceral rivalry with KU, but from a purely baseball standpoint, they were not the program we were trying to beat."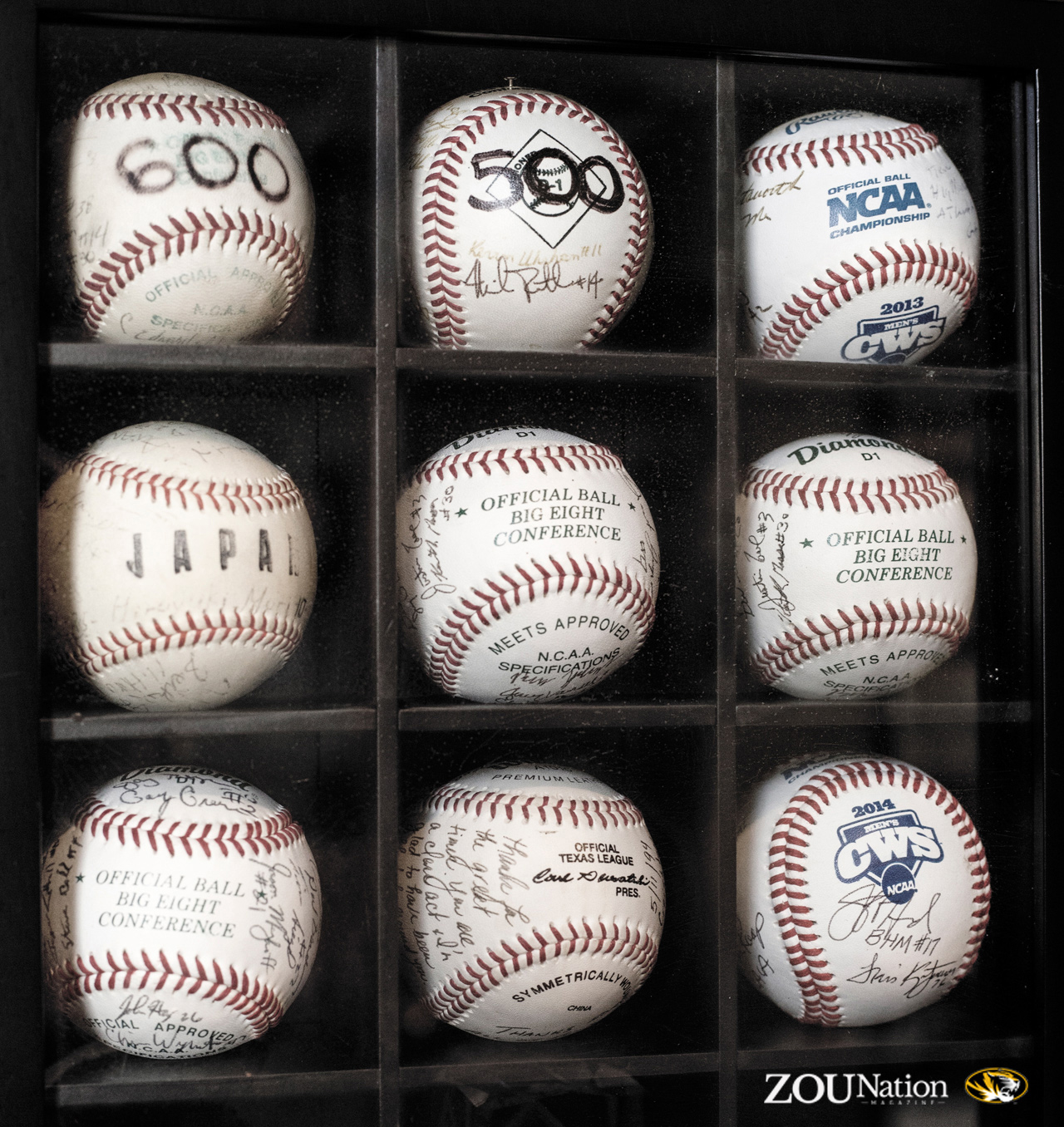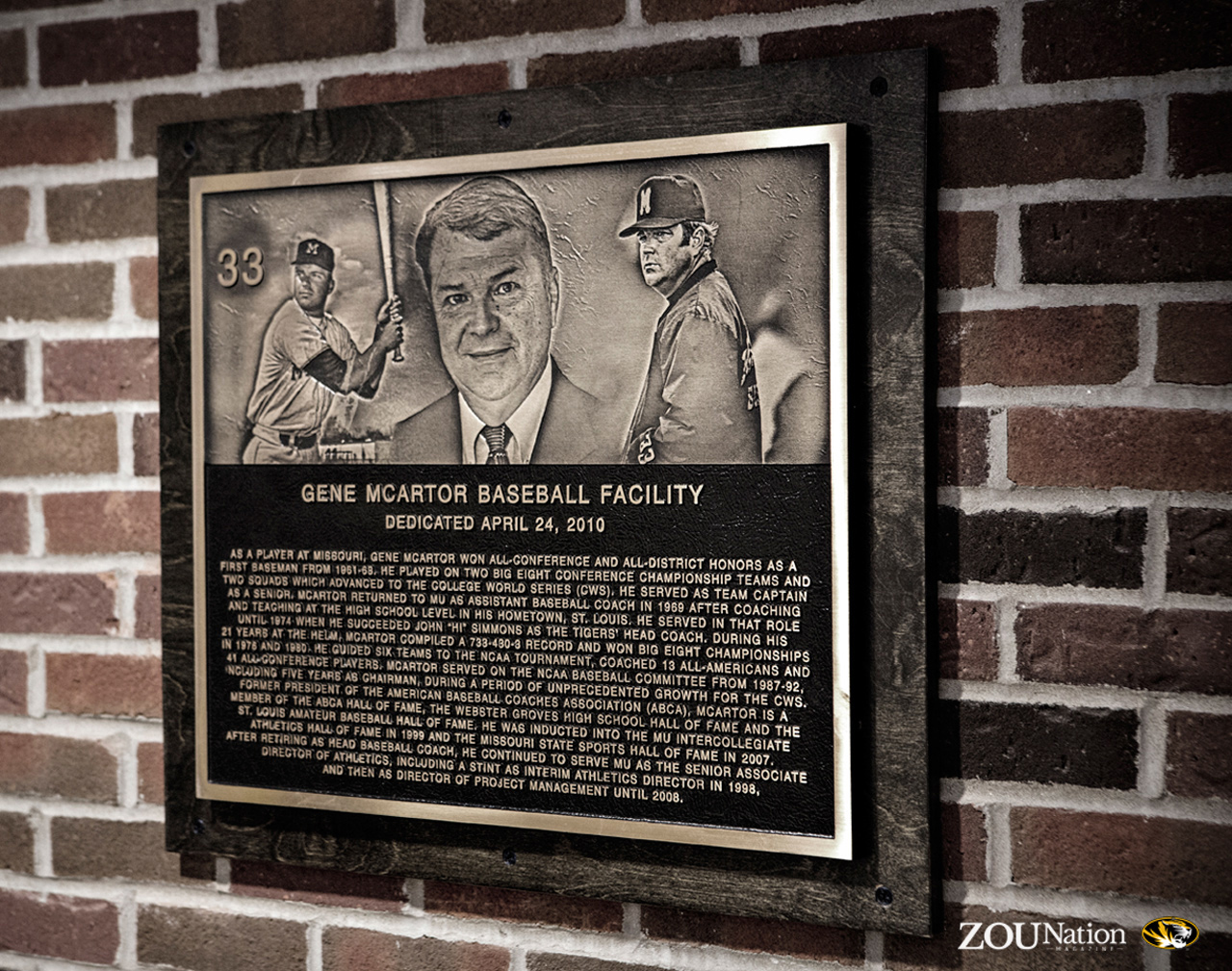 The Tigers fell just short of playing on a national stage with two teams, McArtor believes, that were capable of playing in the College World Series. One of those teams — in 1980 — was in position to win the regional against California. But gravity had other plans. In the 14th inning, McArtor says, one player fell down running the bases. "It cost us the win."
McArtor retired from coaching after the 1994 season. And not too soon after someone asked him to list his 10 most memorable baseball games as a coach — he hated to lose as much as he enjoyed winning. "When I got to seven or eight, I realized that every one of them was a loss. They have a way of sticking with you."
Like the memorable games that are hard to shake, so too was the university. McArtor soon found that Mizzou, like the Hotel California, allows for "check out anytime you want, but you can never leave." Athletic directors Joe Castiglione and Mike Alden welcomed his managerial skills in the athletic department. He retired from the university twice — in 2003 and 2008 — and soon took another position working with umpires for the NCAA.
Throughout his career, McArtor helped steer college baseball through a period of rapid growth and change, serving as president of the American Baseball Coaches Association and chairman of the NCAA Baseball Committee at the same time. "At one time, the coaches were upset at the NCAA about something — I don't remember what — and wanted to notify the NCAA. I wrote the letter, signed it and sent it to myself."
His impact grew from the field. "I was a clone of Coach McArtor," Bradley says about his career in coaching. "I found that I believed in doing and teaching the same things as he did. The best thing I can say about him is that he was always straightforward and truthful with me from the day we met."
Photos: Travis Smith