A Game of Inches
As she battled dyslexia, Scottish golfer Jess Meek became a standout at Mizzou.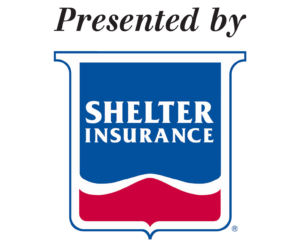 With elaborate bunkers rising from the meadow and sandy soil sprinkled across the landscape, the St. Leon-Rot golf course just south of Frankfurt, Germany, was created to look like an old links course in the United Kingdom. When Jessica Meek, then 18, arrived at St. Leon-Rot in 2012 to represent Scotland in the European Girls Team Championship, the clear streams and cavernous dunes reminded her of the course she grew up playing back home, 1,000 miles away, in Carnoustie, Scotland.
As the tides turned, the layout proved to be anything but familiar. Meek was off to a rocky start, racking up double and triple bogeys. Those scouting her began to drop off, but University of Missouri women's golf coach Stephanie Priesmeyer, better known as "Coach Coop," stuck right by her side.
"It's just as important for me to see how someone handles a bad round of golf as to see how they make it through one of their best rounds," Priesmeyer says. "And with Jess, in that round she was able to keep laughing as she got through it."
Meek has used that sense of humor to find success in a world full of bumps, bunkers and pits. Now a Mizzou senior, she's grown into a standout player and holds the record for the second-lowest stroke average in program history at 71.8. But, in both golf and life, the biggest challenges are often the ones that cause her to miss by inches.
When Meek contemplated whether she should set off on a journey to the United States, she understood the risk of culture shock in a country she had never visited. She knew she would have to work on her putting. But above all, she was most worried about whether or not she could keep up as a student-athlete.
Meek has dyslexia. The disorder makes learning to read or interpret words, letters or other symbols incredibly difficult. In Meek's brain, words are jumbled — they flip inside out and flop from back to front. As a child, she was always anxious, with reading and writing giving her particular unease. The diagnosis helped establish peace of mind, but Meek, reluctant to ask for help, was stubborn and embarrassed about her condition.
Being dyslexic means it takes Meek longer to complete her coursework — she says she has to work twice as hard as everyone else just to get a B or C. So when it came time to consider a move abroad, she worried she wouldn't be able to handle the pressure as a student-athlete.
"I'm a homebird," she says. "My mom's from England, my dad's from Scotland, and I grew up next to a golf course. People would say, 'Why would you ever want to leave?' "
She talked it through with her dad; he was the person who encouraged her to pick up the game in the first place. He reminded her that as a kid she hated going to the driving range and she hated putting. But once she began hitting drivers, she was hooked. He said she needed to remember the thrill of chasing something hard. So with that in mind, she made the decision: She would pursue the opportunity to golf at Mizzou, and she would pursue it with 
everything she had.
The first semester was rough. She was adjusting to college culture in America while playing a different type of golf.
In Scotland, courses are built on sand; in the United States, the primary turf is dirt. Greens in America stretch farther and wider, so putting becomes more important than it is in Scotland, where golfers swing as hard as they can to combat the wind.
The stakes in the States felt much higher, not only because Meek was competing at a collegiate level, but also because there were more players. In Scotland, she saw 60 to 100 players at the premier national tournaments. Here, she saw just as many — if not more — golfers at regular 
season tournaments.
Golf is an individual sport, but the Mizzou women's team fosters a sense of community with regular meetings during which members don't talk just about technique, but also about life itself. Meek was quiet in those early meetings — she spent the time instead repeatedly reviewing shots she had made. She judged her days solely on the numbers she recorded on the course and considered it a good day only if she had a good round.
Through many hours of work and team conviviality, Meek finished her freshman season with the record freshman stroke average of 76. She posted impressive numbers every season, but had her best season of all during her junior year. She now felt more comfortable in America and had found confidence on the golf course. During the Tigers' Johnie Imes Invitational home tournament, her most memorable yet, everything went right. She stayed under par, but most of all, she had fun. She quit counting her score at each hole and stayed present to enjoy the game. But as she walked the final three holes with Coach Coop, her arms feeling like jelly, Meek wondered whether she could keep up the extraordinary pace she had set for herself. On the 16th hole, she drove the ball 112 yards over a large pond, landing about 15 feet from the pin. She placed first, won her first collegiate tournament and set a 54-hole program record by 
shooting 15 under par.
"It took me awhile to realize just how difficult golf is," Meek says. "I thought it was supposed to be the stress reliever, the place where I go out and leave it all on the fairway. I taught myself to be in the moment with that shot, hit it, then think about the next shot. And not get too ahead of myself."
Golf is a game with the smallest margins and misses, so Meek, with dyslexia, must still pay careful attention to the details. She often flubs numbers, so she relies on coaches and teammates to help 
call her out.
"I was recently playing with a teammate and read that it was 135 to the pin. But it said 153. It's stressful sometimes, especially in the middle of the semester, when classes and the season are in full swing and I can't make sense of my notes," she says.
But Ryan King, her academic counselor, has always been impressed by Meek's work ethic and determination, especially in a major like sports management, which he says isn't easy. But most of all, he's encouraged by how much she's 
grown as a leader.
"She came to me pretty quiet and nervous about being able to keep up," King says. "I'm so impressed by how vocal she is now, and how she encourages the other members of her team to go to study sessions and keep up with their work."
Because Meek has struggled in the classroom, she's developed a work ethic that directly translates to the effort she puts in on the golf course. It helps her relate to her teammates — everyone struggles in different ways. As the only senior on the team, Meek has become a role model for the younger members, setting the tone for practices 
and tournaments.
"When you're a freshman or sophomore, you think you're the only one experiencing the low points of college golf," she says. "But the people who have come before you have been in the same spot. I try to highlight the good things everyone does, because a compliment can change someone's day."
At the end of the day, as Meek has learned, it's not about the score, but about being a good person. She credits Coach Coop for helping her learn how to be a "good human." This year, Meek has learned to embrace those 'off days' — that they happen to everyone and hardly define a golf career, a lesson she'll need as she prepares to go pro.
As Coach Coop reminds her, it can take years for athletes to play at the professional level, but after her graduation in May, Meek has decided to head to Qualifying School (or "q school")  to qualify for the LPGA. "I know it's not going to be easy," she says. "I've thought about every possible scenario. But I've loved playing in the U.S., and would love to continue my career here."
She knows good things can happen when you take a big swing.
Photos by Travis Smith of Content AllStars