The National Championship Kick of Karissa Schweizer
With her Nike cleats beneath her, the 2016 Cross Country Champion has polished her finishing speed.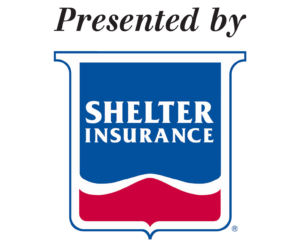 When Karissa Schweizer hit the final turn of the 6-kilometer course, she had already fought through nearly 30 mph winds to ensure herself a top five finish. Most of the spectators at the 2016 NCAA Cross Country National Championships had already shifted their attention to the battle up-front between Erin Finn of Michigan and Anna Rohrer of Notre Dame.
But Schweizer saw something in the last minute of the race that gave her the incentive to shift to a higher gear. Sharon Lokedi, a sophomore from the University of Kansas, was within striking distance, and Schweizer was quickly gaining ground. Just a week earlier, Schweizer had kicked Lokedi down in the finishing stretch at the NCAA Midwest Regional meet and knew that she was capable of doing it again — this time on cross country's biggest stage.
Missouri and Kansas fans on the sidelines saw the ensuing battle and started cheering for their respective front runners, but the Jayhawk cries faded quickly as Schweizer overtook her rival. Soon enough, she found herself in third place, just several strides behind the two leaders. "I saw [Finn] make a move on [Rohrer], and [Rohrer] started coming back to me," Schweizer says. "I knew at that point I didn't want second, I wanted first."
With a newfound burst of energy, the 4-minute 39-second miler unleashed a devastating kick to try and break the race open. Her Nike racing spikes dug deep into the frozen ground as her cadence ramped up to a blistering pace. As the runners ahead of her started breaking down from fatigue, Schweizer was only getting faster with every stride. With 20 meters to go, Finn, the pre-race favorite, grimaced and conceded. Schweizer crossed the finish line with a personal best time of 19 minutes and 41 seconds, but she had little time to reflect before spectators began running toward the shoot, eager to witness the reaction from the Missouri Tiger who had just shocked the running world.
Going into the NCAA meet, only two of five FloTrack.org analysts had Schweizer finishing in the top five in their predictions, and she remained relatively unknown despite the fact that she had finished third in the 5,000-meter run at the NCAA Outdoor Track and Field Championships the previous fall.
With her NCAA title in hand, Schweizer finished her junior cross country season with five victories in six meets. Her only loss came at the Indiana State Pre-National Invitational in October. There, she placed fourth overall, while three-time All-American Finn won the race handily.
None of that matters anymore. Schweizer has made it clear that she will not be an afterthought ever again. As an NCAA champion, her name will forever be inscribed alongside some of the greatest runners in collegiate history, many of whom have gone on to become Olympians.
"It's hard to put into words what a big deal it is to win the NCAA XC meet," Missouri head coach Marc Burns says. "If you're going to win one NCAA title out of all of them, that's the one you want to win, with everybody in the same race."
With more than a full year of eligibility left, Schweizer isn't finished with the college scene, but her success in 2016 alone is enough to ensure that professional contract offers are in her future. She's put some thought into the idea of training for the Olympics as a pro, but she is not one to look too far ahead. In addition to defending her cross-country title, her eyes are now set on securing an NCAA gold medal in the 5,000-meter distance this coming spring.
All in the Family 
Schweizer, 20, has a 'here and now' attitude — it's the mark of a mature runner, and it has been a defining characteristic throughout her career. Those closest to her will tell you of her impressive pedigree. Her grandfather, Frank, and father, Mike, were both All-American runners for Mankato State University (now Minnesota State-Mankato), and it was there that Mike met her mother, Kathy, who was also a successful runner for the Mavericks. Her brother, Ryan, is a scholarship runner at the University of Notre Dame, and her sister, Kelsey, is a sophomore on the Dowling Catholic High School track team in West Des Moines, Iowa.
Frank Schweizer coached at Dowling — where West Des Moines abuts Schweizer's hometown of Urbandale, Iowa — for 42 years, retiring just before his daughter joined Dowling's team as an incoming freshman. James Kirby took over head coaching duties, setting her up for a promising collegiate career.
"I knew that Karissa, coming from a running family, would be somebody ahead of the game," Kirby says. "Right away, as a freshman, it was obvious that she was one of the better runners in the state, at least in the top 10 percent."
Schweizer's decorated high school career included 12 IAHSAA All-State honors, an appearance at the Nike Cross National Championships in 2013 and three team championships in cross country. Although she only won a single individual state title during that time, Schweizer didn't dwell on it, and instead began preparing for her shot at NCAA stardom.
Schweizer chose Missouri over Iowa State, Kansas and Illinois State in the spring of 2014. "I liked knowing it was a program that was good and respected, but on the rise," Schweizer says. "I looked at Iowa State and they were already going to nationals all the time, but I wanted to be part of a team where it's special to make it. I just wanted to be a part of something."
Her decision paid off, a bit more quickly than expected, when she qualified for the NCAA Championships as a true freshman that fall. In her only previous NCAA cross country race she placed 155th, but gained the necessary experience that would pay off during her shining moment two years later.
It was Schweizer's desire to help cultivate a program with a winning mindset that has finally come to fruition. Fueled by her individual title, the Tiger women finished 16th as a team this past fall. Her teammate, Jamie Kempfer, also secured All-American honors with a 27th place finish — it was the first time that two Missouri runners have accomplished that feat since 1984. Historically, Schweizer is the first Missouri female and second Tiger to become a national champion since Keith Bacon in 1955.
Trust the process
Schweizer had an above-average freshman year, but she came in with some flaws, and there was a time when her dream of an NCAA title seemed out of reach. That now famous 'kick,' or finishing speed, wasn't always so polished. At points during her freshman indoor season, Burns placed Schweizer in the mile run just to help gain that speed she would need later in her career. And more often than not, Burns says, Schweizer would run out of gas in the last hundred or so meters. Her running form broke down quickly, often too late to maintain a position without getting passed. So Schweizer and the rest of the team placed an even greater focus on practicing their finishing speed several days a week. On Thursdays, the team has a speed-agility circuit with several activities designed to increase the runners' flexibility and muscular endurance — both crucial to developing a quick finish.
Burns and his staff also have utilized video recordings of each runner in practice. They break down the video in a one-on-one meeting with each athlete, discussing improvements of which the runner should be acutely aware during workouts. The goal is to make small alterations over time that will eventually become second nature. Schweizer is a prime example of how this coaching style can breed success at the highest level.
"She's famous for her kick now," Burns says. "That's a pretty cool story and really good for people to hear because she wasn't always known for that."
Kirby, who couldn't attend the NCAA Championships in person, watched online as his former athlete won the title. She has matured tremendously as a runner, Kirby says, always showing that potential to become a devastating closer in long races.
"She is always so courageous. Finishing, she gives you everything she has," he says. "That kick at nationals, you don't coach that, that comes from somewhere else."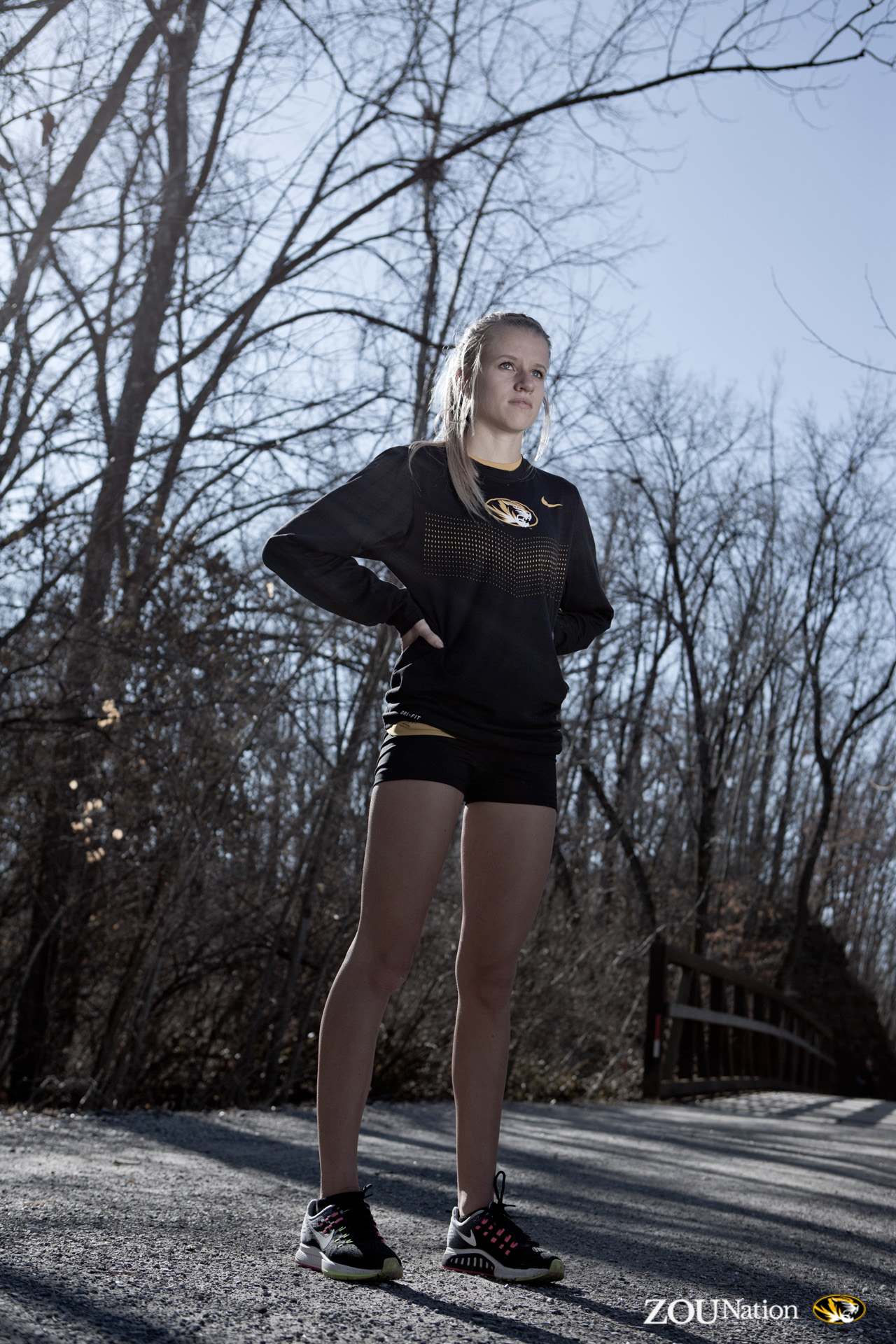 Her emergence in November also marks a resurgence for an MU program that hadn't made an NCAA cross country meet since 2003. Schweizer's success has brought Missouri back into the conversation as an elite program for distance runners, and it's her laid-back attitude that makes her so influential in running circles.
"You get somebody like Karissa who goes down there and buys into what [Burns] is doing, her being able to achieve all that she has just speaks volumes to the program," Kirby says. "You're happy for her because she's a good person and appreciates the people who are following her and she doesn't forget them."
As the winds blew and the front runners staggered up the final straightaway, Burns had no direct view of Schweizer as she finished. He was in the coaches' box, about 350 meters away, and only had a brief moment to shout words of encouragement before she was out of sight. But as Schweizer passed him, he knew that something special was about to happen.
"As a coach you can see the look in a runner's eyes when you know they're dialed in," Burns says. "You could tell that she was going for it at that point. That was the first moment that I thought, 'she's gonna win this thing!'"
The news finally arrived with a call from Burns' wife, Alana, who was watching the broadcast from home with their children. Burns recalls "an incredible feeling of emotion" as he proceeded to sprint through the crowd toward the finish line.
Meanwhile, Schweizer was being bombarded by family, friends and reporters. She had finally unlocked the potential for which she had been searching for three years, when she set out to run on the MKT trail for the first time as a Tiger.
With a title to defend next fall, and a promising post-collegiate career ahead of her, Schweizer is just beginning to see the big picture. "I always told myself that I only wanted to do it if I could be successful," Schweizer says. "After this cross season I know it's what I want to do. I want to see what I can do in the future."
Photos: Travis Smith | ContentAllStars.com