Longtime Broadcaster Mike Kelly Inducted into Missouri Sports Hall of Fame
For his listeners, Mike Kelly has become more than a harmonic representation of Mizzou sports. He is The Voice of a fan base.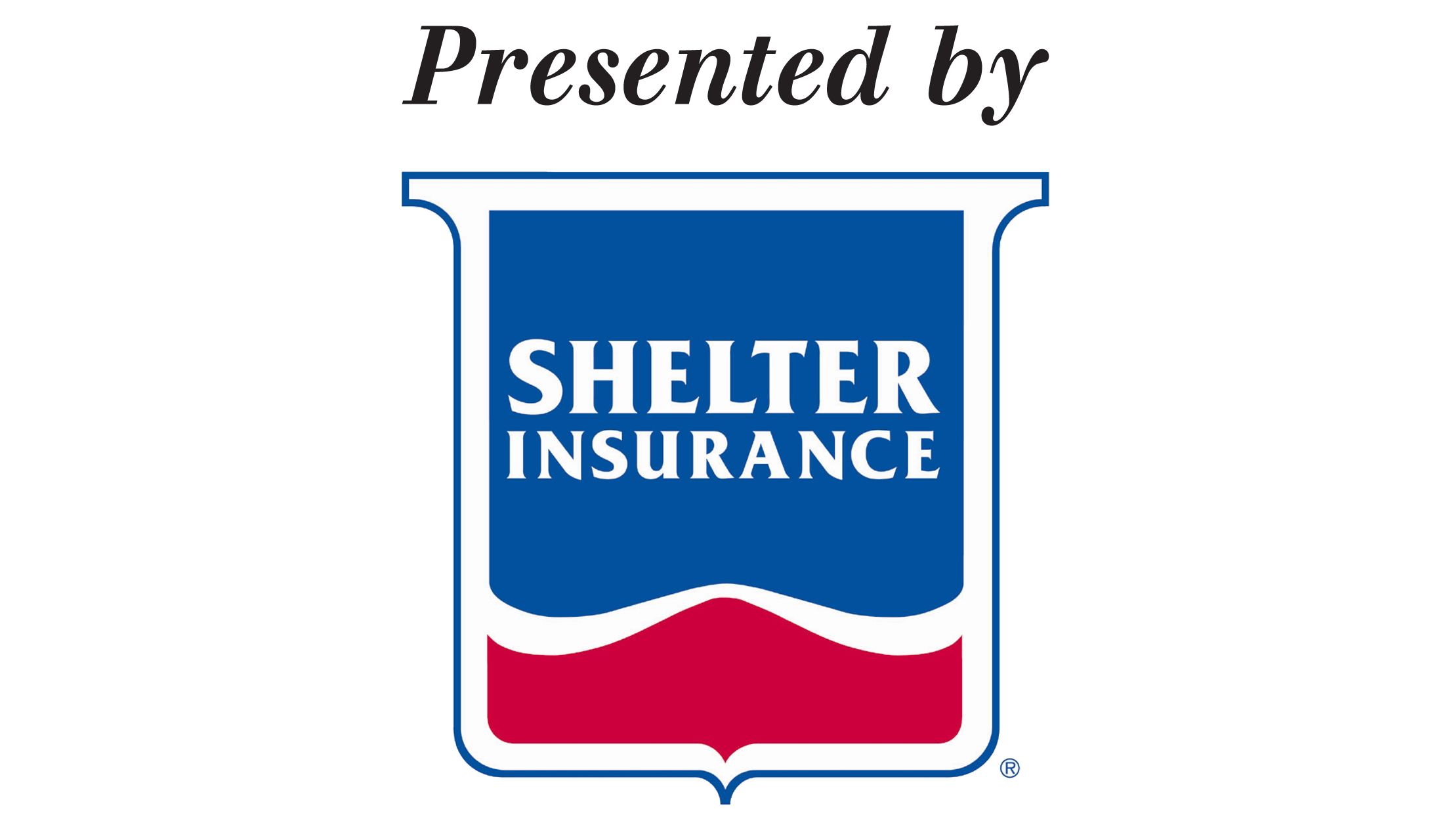 It's a Tuesday evening. Or maybe a Saturday afternoon. You're dialed in, and one voice, like clockwork, is there waiting over the radio airways to greet you.
Mike Kelly is one of those rare Missouri members of an entire state's athletic community who belongs to us just as deeply as anyone who has ever dressed for a game. For 26 years, he has met you on the road, dialed in to KTRS, KMOX or stations across I-70. And for nearly 1,000 Missouri basketball and football games, he has been there — a companion through wins, losses, the good and the bad.
At any given moment, Kelly manages to narrate and expound every formation, every adjustment, every move — left, right — every interaction and emotion as if to place his listeners in the thick of the game. He makes sense of it all over the airways, but he does so with a play-by-play consistency that engages. Because although the content is important, the presentation and expression of the voice plays a crucial role in influencing the way in which an audience perceives the game. As Kelly puts it, at the end of the day, someone has to think you sound good.
And sound good he has. There is no built-in pace that lends itself to radio with  football and, at times, basketball. But the best broadcasters tell the game's story with such rhythm that you find yourself gripping the steering wheel, eyes wide open, bobbing to the narrative of a player's movement as if it were set to music. The eloquence and style, the softness and excitement, and the ebbs and flows of a voice are to a sports broadcaster as a paint brush is to an artist.
After 283 consecutive Mizzou football broadcasts, Kelly will be inducted into the Missouri Sports Hall of Fame on Sunday alongside 14 other individuals, including the St. Louis Cardinals' Vince Coleman and Kansas City Chiefs' quarterback Bill Kenney.
"When you get that phone call, honestly my first reaction was 'why?'" Kelly says. "When you're a broadcaster, it's a little harder to understand the value that you bring. And when you look at the nature of the Missouri Sports Hall of Fame, there's so many great athletes who have had an impact on the legacy of sport in the state of Missouri. I was humbled — still am; honored, and actually a little emotional when I heard."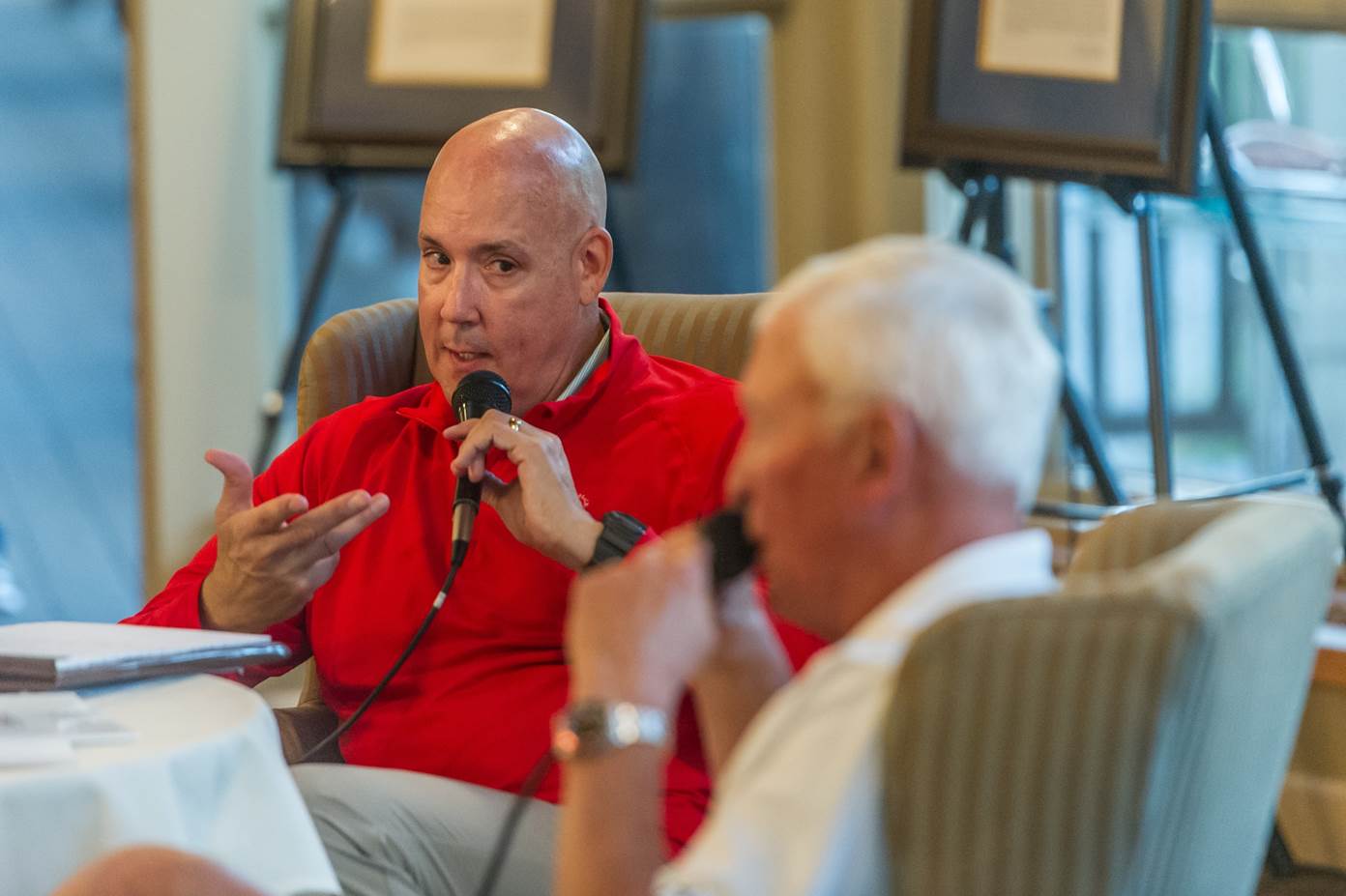 The Voice of the Missouri Tigers has spoken mostly to those in their cars and in their homes, like a soundtrack for fans who have felt the highest of highs and the lowest of lows. But unlike coaches, players or athletic directors, Kelly's voice has been a constant.
In his early days, the fundamental lessons of broadcasting were learned by listening — to Jack Buck in St. Louis; to then-Chicago Bears analyst Wayne Larrivee in Champaign, Illinois; to Kevin Harlan in Missouri. His voice was shaped, applying techniques and influences that he still hears in his broadcasts today.
Joe Buck was Kelly's first color analyst when he took the role as the play-by-play voice of Missouri basketball in '91. Tom Dore left for a 17-year career in Chicago as the voice of the Bulls during the bulk of the Michael Jordan championship era, and it was those moves on the chess board, as Kelly describes it, and the confidence of Roger Gardner and Joe Castiglione at the time that led him to the seat. Three years later, he would take over the lead football spot when Bill Wilkerson left for the Arizona Cardinals.
"I could have never foreseen this," he says. Kelly's first audio affiliation with Missouri came back in 1989 when he was asked by CBS and KMOX legend Robert Hyland to drive to Columbia and host Tiger Talk alongside Bob Stull. "It's something that you're hopeful for — you get in a career, and you hope to be able to do it as long as possible. Again, I go back to the subjectivity and the nature of what we do — at the end of the day, someone needs to think you sound pretty good."
The players don't hear the Dupo, Illinois, kid on the court. Nor do the coaches. His work is for us, the listeners, as it has been for nearly 30 years. Accuracy and objectivity still king.
"Jack Buck said to me years ago, before I first started, he said 'Understand this: you're going to call some good games, you're going to call some bad games. You're going to call some very good teams, but you'll also call some teams that are going to struggle. Call the play. Just call the play.' I think it's incumbent upon me to just call the play," Kelly says. "I try to have an equal amount of excitement for whatever happens, but as a fan — and when you become the voice of a team — you also understand that you're talking to a group of fans that cannot be at the game that day. So you try to accurately communicate as well as you can the good, the bad and the ugly, but also be tactful about it."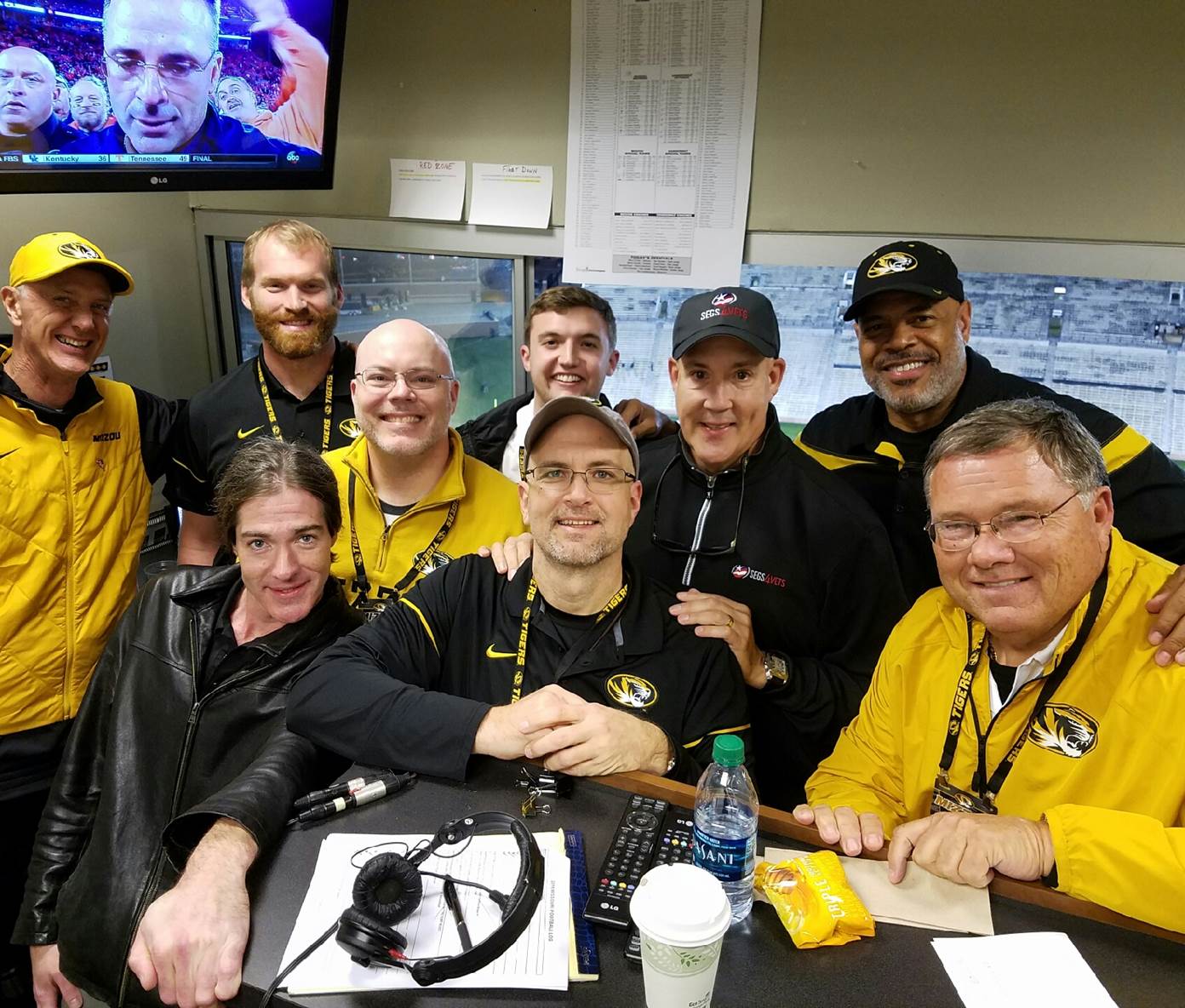 The fan in Mike Kelly wants to see Mizzou pull off every win. But the broadcaster in Mike Kelly keeps Buck's words close, understanding his obligation to accuracy and objectivity. That might explain why he hasn't tried to rank, in any form, the most memorable games that he's been a part of. From his point of view — "If I've done the game justice, others will decide in terms of where it may rank."
His list does, of course, include the Armageddon game at Arrowhead. As well as the 1995 NCAA Tournament loss to UCLA, the eventual national champions, on a late run to the basket. Even the 2009 loss to Kansas on a 4th-quarter, 30-yard touchdown pass from Todd Reesing to Kerry Meier.
"I've always believed that college sports is about kids making plays," Kelly says. "And at the end of the day, whether it be Tyus Edney or Todd Reesing or Kerry Meier from Kansas or Danario Alexander or Chase Daniel, kids made plays. That's really the special nature in which this profession provides you the opportunity to watch these young student athletes do remarkable things."
On Sunday, he'll be inducted next to other athletes and legends who did remarkable things — Stan Musial, Norm Stewart, Phog Allen, Payne Stewart, the list goes on. Remarkable things happen in sports, as Kelly suggests, but those remarkable plays are etched into memories with the help of remarkable calls.
Listen to Kelly call Zaire Taylor's 2009 game-winning jumper against Kansas. It will do nothing short of give you chills, remembering the life that existed in the arena that year. Missouri was 20-4 heading into that game, and Kansas was undefeated in conference play. It's tied at 60, and well, you know the story.
"Missouri playing for the final shot here in regulation … Lions left wing. Flip it outside Tiller. Right wing Taylor. Head and shoulder fake." The words flowed like an orchestra leading to its grandest of finales. "Taylor. 15-footer for the win off the rim. GOOD."
Lucky for Kelly's listeners — the Missouri faithful — there should be plenty more tomorrow's, next season's and grand finales left in his broadcasting career. Maybe a few more Zaire Taylor's as well.
Photos: Courtesy of Mike Kelly